Introducing the:
Smart Site System
In this course, I will give you the knowledge and set you up with the tools to be able to quickly and easily create EVERY piece of content your website needs to grow you business. 
If you want to take control of your business website and are feeling overwhelmed or don't know where to start, you do now.  This is the perfect starting place to create a high-converting website that beautifully represents your business and helps you help more people.  
Before we dive in, let's make sure this course is right for you.
You are right for the Smart Site System if you are telling yourself it's time to create a website for your business.  If you are a go-getter that likes to take control of your business's future growth and potential.  If you know that momentum is more important than perfection in business growth. 
If you are a:
A business owner that desires to take control of their online marketing presence.

A Eutrapnuer that wants to learn about marketing their business while building their website.  

Someone with a business they want to take to the next level! 

Or just someone that knows a course will help them reach their goal faster. 
You are in the right place!
The Smart Site System will provide the tools and guidance you need to go from overwhelm to seeing your business grow to meet your goals.  Let's build momentum and a high-functioning, high-converting website for your business the smart way. 
By the end of this program, you will have.
1.
Every piece of content your new website needs
to be a wonderful online representation of your business. 
2.
A basic corporate style guide
so all of your future marketing materials will have a constant customer experience.  
3.
A structure to help you quickly gather all of your content
for your new website.
4.
A simple blog writing structure
that is easily repeatable and helps you share your message and get your audience engaged quickly. 
5.
Structure to apply around writing for sales
that is repeatable. This can be used in any future marketing materials.
6.
Know how to use a website for maximum return
.  You will have a plan in place to get the highest ROI out of your website. 
Testimonial: Shelly Englert
Plain and simple, the Website Content Blueprint will take you from 0-100 in creating every piece your business needs for a high converting, high functioning website.  
A ONE-TIME PAYMENT OF 
$597
3 MONTHLY PAYMENTS OF 
3x $227
MORE TESTIMONIALS
WILL
RYAN
Shelly
What is inside of 
VIDEO MARKETING MADE SIMPLE
       Module: 1,   The Setup
---
Getting started is typically the hardest part of doing anything new.  That is why I am here to help you along the way.  In this module, we will work on some foundational elements to make sure you have all you need to be successful in creating website content that helps your business grow.  
Not only will you gain some foundational skills for success in this module, but you will also get clarity about where you're going and how you will get there.  
    Module: 2,   Dail in your Branding
---
We've all heard the term branding, but not all businesses are doing it right.  It is more than just a logo.  In this module, I will be teaching you the basics of branding and setting you up to have a solid branding style guide.  
This will be your guide for any future marketing materials, saving you money and time.
    Module: 3,   Power of Photography and Video
---
Photography can quickly bring out emotions in us, and that is an extremely helpful tool when marketing your business. I will teach you how to source and utilize photography to help your website quickly connect with your desired clients, as well as stay on brand.  
We will also dive into the importance of using video on your website.  This can be a game changer for getting you to stand above your competition.  
    Module: 4,   Writing for your Website (Sales)
---
This can be the hardest part of gathering content for your business website.  But I will give you some tips and tricks that help it go smoothly.  Also, I will be providing you with worksheets and writing exercises that will simplify the process.  Don't worry if writing isn't your strong suit, I have the structure to make this easy for you. 
We are also going to learn about some sales writing concepts that will help when putting together any marketing materials for your business in the future.  
    Module: 5,   The About Page
---
The About page is more important than most people realize.  Did you know that statistically, the second most viewed page of one's website is the About page, after the home page, of course? 
There are five important elements to make sure you include on your About page, and I will guide you through creating each one.  This so the most important page to help your potential client feel at ease and confident to do business with you.
     Module: 6,   The Service or Product Page
---
Of course, every website must provide some detail about the service or product your business provides, and of course, there is a formula to this to make sure you let your potential client know your product or service is exactly what they are looking for. 
I will coach you through the process of writing your Product/Service page in a way to convey your unique selling point and the value your business provides for your clients.
    Module: 7,   The Home Page and Contact Page
---
The home page is the first impression you provide for any visitor to your website, so it must be built to grab attention, provide confidence in your business and encourage the visitor to your website to take the next step.  You have about eight seconds to do this, or they will click off your site and go to your competition.  Also, your Contact page must be built in a way to serve a variety of different personality types to help them take the next step.  
We will go over how to craft a Call To Action, edify your business and attract the right audience to your business. Once you have attracted them, the Contact page will close the deal.
    Module: 8   How to Blog for Business Growth
---
Now that you have a converting website, we want to attract clients to the site.  Blogging is currently the best and most cost-effective way to do this.  This can feel overwhelming to many business owners.  How are you going to have time to add one more thing to your to-do list?

There is a formula and technique to creating blogs effectively and efficiently that draw potential clients in and help them take the next step to use your business offerings. I will teach you this formula in this module. 
---
But wait, there is more....
My desire is for this course to truly change how easy it is for your business to grow.  That is why I am including FOUR ADDITIONLA BONUSES.
1.
How to use AI to write your website content and blog posts
Artificial Intilagance is a fantastic new tool that can tremendously reduce writing time.  It, however, should not just be copied and pasted onto your website.  I will show you how to use it to create great content that helps your business grow. 
2.
How to use Google Analytics.
Just like any part of your business, you must monitor your website to see how it is working for your business.  If you aren't tracking it, how can you know if it is working, and how you can improve it?  Google Analytics is the tool you need to know to make sure your website is helping your business grow.  
3.
How to use social media to bring people to your website
Now you have a website, how are you going to get people to click on it?  Just hoping people find you through Google is not taking control of your marketing.  You can take control and send a steady stream of people to your website, improving the chance that someone will find it on Google as well.   That is a win, win.   
4.
How to use video to grow your business online quickly
Video is still the number one way to help your business stand out from your competitors.  Here are a couple of facts: Websites with videos get 41% more web traffic from search, 72% of people would rather use video to learn about a product or service, and having a video on your website has been shown to raise purchase intent by as much as 97%.  I will show you the basics to have these numbers to work for your business online.  
PLUS….  These Bonuses to help you have great success with your website.  
$657 in value.... for FREE
Now that you have a website, the best way to make sure it is working for your business is to keep a pulse on how well your website is working, as well as work to bring people to it.  These bonuses will keep your website's heart beating strong for years to come.
Are you ready to take your online presence to the next level? Welcome to a transformative journey that will empower you to become a content creation master and establish a unique and captivating brand identity. In my comprehensive online course, I will be your guide and coach, leading you through the entire process of crafting exceptional content, sourcing stunning images, and creating a cohesive corporate style guide.
Imagine having the ability to effortlessly write engaging blog posts, compelling website copy, and persuasive social media content that captivates your audience. With my course, you will gain invaluable insights and techniques to hone your writing skills, unlock your creativity, and develop a distinctive voice that resonates with your target market.
But it doesn't stop there. In addition to mastering the art of writing, you will learn the secrets of sourcing high-quality images that elevate your website and enhance your brand's visual appeal. I will share insider tips on finding royalty-free images, optimizing their use, and ensuring they align perfectly with your brand's aesthetics.
Furthermore, you will discover the power of a well-crafted corporate style guide. We will delve into the essential elements of brand consistency, exploring typography, color palettes, logo usage, and more. By the end of the course, you will have a comprehensive style guide in hand, providing you with the blueprint to maintain a cohesive and professional brand image across all platforms.
Whether you're a small business owner, a content creator, or a budding entrepreneur, this course is designed to equip you with the essential skills and knowledge to transform your online presence. Don't miss out on this incredible opportunity to unlock your creative potential and build a brand that stands out in the digital landscape. Join me today and let's embark on this exciting journey together!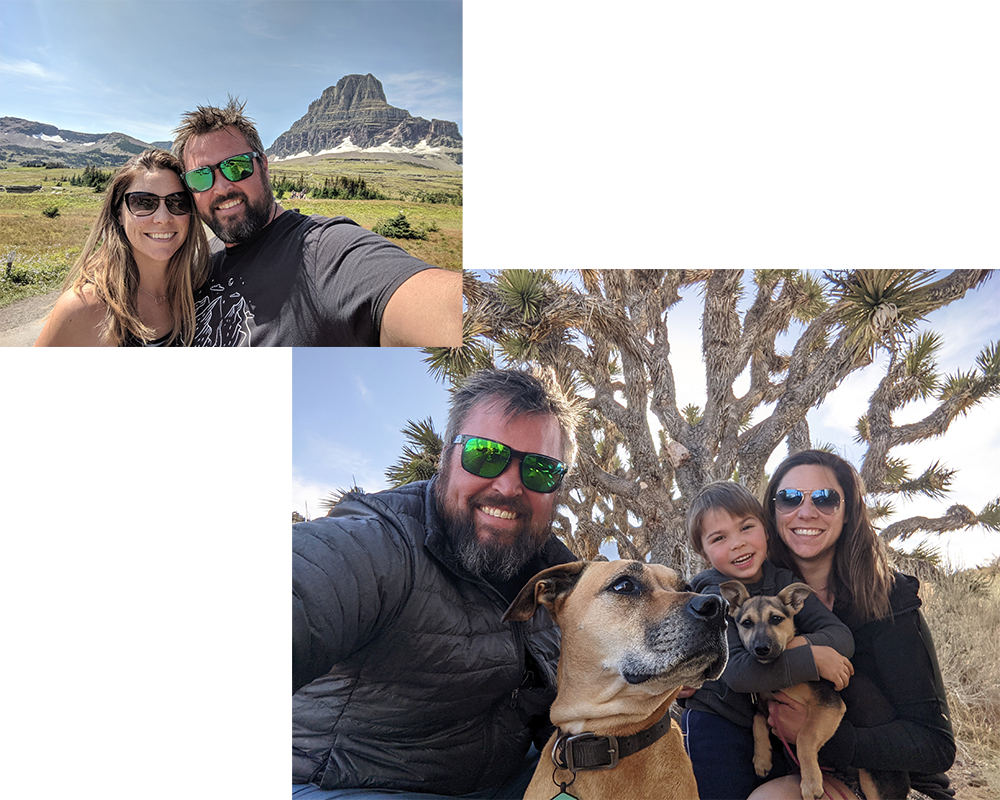 Plain and simple, the Website Content Blueprint will take you from 0-100 in creating every piece your business needs for a high converting, high functioning website.  
A ONE-TIME PAYMENT OF 
$497
3 MONTHLY PAYMENTS OF 
3x $197